Sea Change Yoga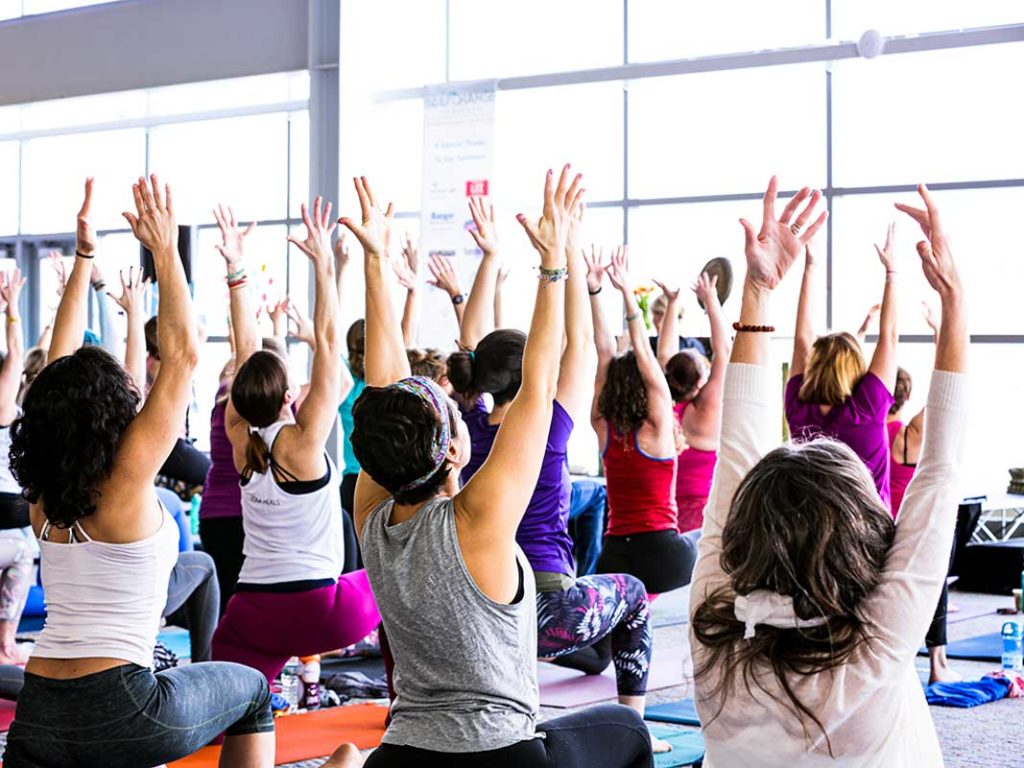 Sea Change Yoga brings professional trauma-informed yoga instructors to people who don't have access. Students include incarcerated people, those in recovery from substance use disorder, people living in transitional housing, and others who experience trauma.
Sea Change Yoga was founded by Diana Lee, a lifelong yoga practitioner. After watching her own daughter transform and heal using yoga, Lee was inspired to share yoga with others. Volunteering at a Yoga Behind Bars training, Lee met founding board member Melea Nalli, who also shared a passion to bring yoga to underserved populations. The two started a conversation that would lead to the creation of Sea Change Yoga, which became a 501c3 in 2016.
"People who have experienced yoga in a healing way personally, I think it is just this natural inclination to want to share that with others," said Elise Boyson as she related the founding story. "And that's certainly my story, that yoga was so helpful in healing for me…"
Like founding members Lee and Nalli, recently hired Executive Director Elise Boyson experienced the healing power of yoga firsthand, and now wants to share the magic with others.
TRAUMA-INFORMED YOGA
"We have all experienced trauma in varying degrees and the people we work with have experienced enormous amounts of ongoing trauma," Boyson explained. An instructor would not want to use triggering words or movements. That's why all instructors with Sea Change Yoga have received not only 200 hours of yoga training, but also training in trauma-informed yoga.
Trauma-informed yoga is slow and gentle. Instructors stay on their mat and give lots of options to empower students, who make their own decisions about what feels good for them and their body. The goal of trauma-informed yoga is to make everyone feel completely safe so they can find a place of peace and calm – a place where they don't have to be on high alert.
Each instructor comes to Sea Change Yoga because they have had a shared experience. An amazing world opened to them through yoga, and now they want to share it with everybody, regardless of the challenges. And yes, there are challenges. After all, the instructors go to the spaces where the students are, so not everyone has a beautiful, peaceful yoga studio. But instructors make a safe container for all who choose to walk in.
"Some people are really between life and death. Some people are in really difficult places. So, we take our work really seriously and want to ensure that we are being of service and certainly not doing anything that is triggering people in negative ways," said Boyson. "They walk into the room and trust us to provide a positive and fulfilling experience. "
YOGATHON 2020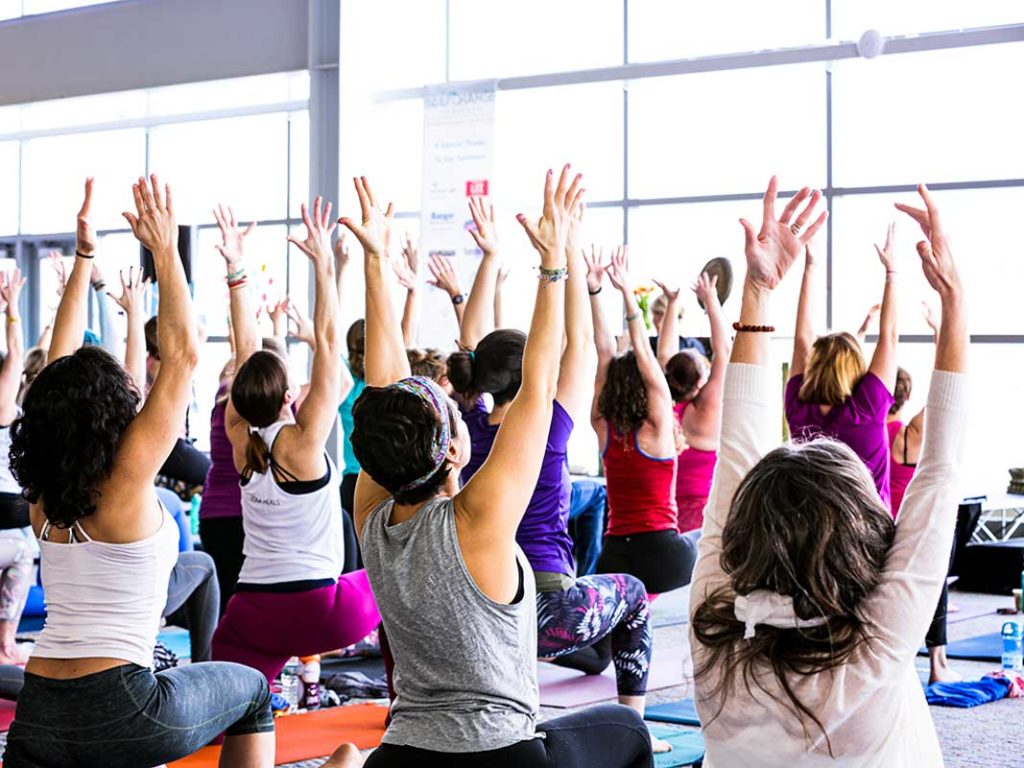 Sea Change Yoga's biggest event of the year, Yogathon will be held at Ocean Gateway in Portland on Sunday, March 29th, 9 a.m. to 1 p.m. Yogathon 2020 features renowned instructors Jacqui Bonwell and Robin Ivy Payton. Participants are asked to raise a minimum of $200 in a peer-to-peer walkathon style fundraising effort. Their goal is to raise $50,000 for Sea Change Yoga.
Boyson suggested Yogathon is a can't miss event, "The energy, the love that is created in a room of two hundred people all moving in these sacred postures is really amazing."
To learn more about upcoming events check out Sea Change Yoga's Facebook page, or contact Elise Boyson to get involved. Visit www.seachangeyoga.org.
---
The West End News Featured Nonprofit is brought to readers with support from Benchmark Real Estate.