By Tony Zeli
Updated 10/23/2020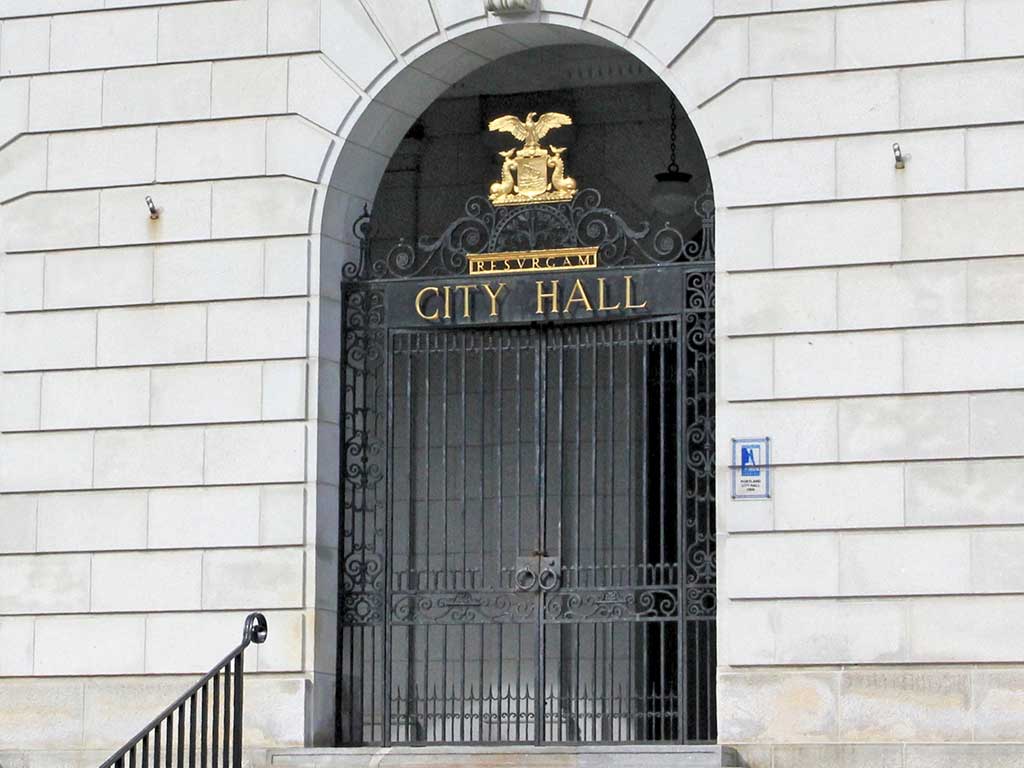 Voters have mostly made up their minds in 2020, right? Two national polls of voters in September showed only 3% of likely voters were undecided in the Presidential race. But what about locally? Do you know which city council candidates you are supporting? Be ready for new names on the ballot, recognizable names running for different offices, and a general lack of opportunity to put any name to a face.
At least at the state level, the ballot identifies the candidates' political parties. But in Portland, city campaigns are nonpartisan, and often Democrats run against Democrats anyway. So, that's no help. And locally important issues – whether divisive like the housing crisis or more perfunctory like the efficient delivery of city services – break down less neatly into our favorite partisan boxes. Is it a blue or red issue to want the city to plow the streets this winter?
Few Local Candidate Forums
Of course, Covid-19 reduces or eliminates opportunities to canvas and reach voters in person. As if it wasn't hard enough for a local candidates to get attention during a Presidential election year, but to compete with a pandemic, as well? And in person candidate forums are not likely.
I asked Chair of the Portland Democratic City Committee Simon Thompson if Portland Dems had any events, even virtual, to help voters get to know their local candidates. "I wish I could be more helpful!" Thompson replied… "We are not planning any forums for local candidates, since our focus has shifted quite squarely to the federal races here in Maine…"
How about Progressive Portland, the group the Portland Press Herald as recently as 2017 described as a "new force" in Portland politics? In the past, they have mailed voter guides to Portland voters. But co-founder Steven Biel said that while the all-volunteer group is planning to make endorsements, any kind of voter guide is not likely this year.
Indeed, it will take work for voters to stay informed about the local candidates. But to help get you started, here is a list of city council candidates. Only off-peninsula voting districts 4 and 5 are up this year, as well as one at-large seat.
City Councilor Candidates, At-Large
(All districts vote)
Justin Costa, 147 Pleasant Ave. #1
https://www.justincosta.org
April Fournier, 1241 Washington Ave.
https://www.aprilforportland.org
Ronald Gan, 202 Washington Ave.
https://itstimeportland.com
Laura Kelley, 72 McKinley Ct.
https://www.laurakelleyportland.com
City Councilor Candidates, District 4
(Your polling places are St. Pius Church, 492 Ocean Ave., or First Baptist Church, 360 Canco Rd.)
Rosemary Mahoney, 49 Illsley St.
https://www.rosie4portland.com/
Andrew Zarro, 69 George St.
https://andrewzarro.com/
City Councilor Candidates, District 5
(Your polling places are Deering High School Gym, 370 Stevens Ave., or Grace Baptist Gymnasium, 476 Summit St.)
Kenneth Capron, 1375 Forest Ave. #D-11
http://memoryworks.org/2018/C4ME/index.html
John Coyne, 111 Saugus St.
https://twitter.com/coyne_5
Mark Dion, 45 Allison Ave.
https://www.facebook.com/SenatorDion/
Kathryn Sykes, 73 Alba St.
https://katesykes.com