On Sunday, October 18th, 10 a.m. to 2 p.m., the West End Neighborhood Association and Reich Parent-Teacher Organization are holding a yard sale fundraiser. The yard sale is in coordination with the annual Reiche International 5K Road Race, a fundraiser for Reiche Elementary, held at 9:30 a.m. on Sunday, October 18th.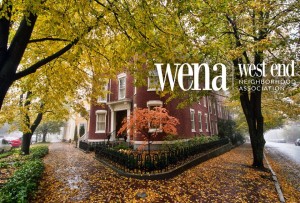 WENA is raising money for the Reiche Swim for Life program that provides swim lessons to grades 2-5 each year at the Reiche pool.
Neighbors can help by cleaning out their storage and finding items to donate to the yard sale. Most anything found around the house, even small pieces of furniture, will be acceptable. Please no clothes.
Drop off donations on Friday, October 16th, between 3 – 5 p.m. at the Reiche gym. If you cannot make it Friday afternoon, a second drop off time is on Saturday 9 a.m. to 5 p.m.
If you would like your donations to go towards WENA and the Swim for Life fund, instead of Reiche, be sure to mark your donations, "WENA," and leave in the gym in the WENA section.
There are also plenty of volunteer opportunities. Volunteers will be needed on Friday evening when people drop things off, and on Saturday to help set up tables and organize sale items. On Sunday volunteers will be needed to help sell the donations. Also, the 5K always needs volunteers to hand out water and help keep the race running smoothly.
More info on the swim fund or yard sale visit wenamaine.org. For more info on the 5k visit reicheinternational.com.