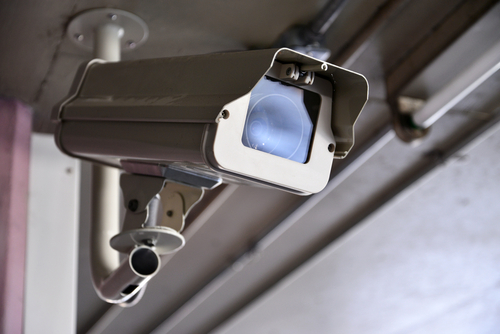 Adam Marletta
On Monday, June 1, at midnight, the civil-rights eroding, post-9/11 legislation known as The Patriot Act, finally died a quiet death when the U.S. Senate failed to garner enough votes to renew it. It was replaced with the similar sounding, USA Freedom Act.
Among the key terrorism "safeguarding" provisions which have now been reformed is the National Security Agency's (NSA) controversial warrantless wiretapping program–specifically the so-called bulk email and phone call collection program, known as PRISM.
That we know about the PRISM program at all, is thanks largely to NSA whistleblower, Edward Snowden, along with reporters Laura Poitras and Glenn Greenwald who brought his story to the American public.
So, are the government's illegal spying efforts over, now…? Are we safe to make phone calls or send emails without fear of having them stored away in a massive government database? Has our right to individual privacy finally been restored?
The short answer is, alas, no. The NSA's spying program will continue, albeit with a few minor tweaks in how it is carried out.
The primary difference between the USA Freedom Act and the Patriot Act is that the government can no longer collect and store citizens' phone and email records–but the various telecom corporations (Verizon, AT&T, U.S. Cellular, Sprint, etc.) can. Now, if the government wants those records, they must first obtain them from the phone companies–a process which, according to experts, is not particularly difficult. If anything, the reworked law merely highlights the reciprocal relationship the U.S. government and the telecom companies have long enjoyed on this issue.
As Mukund Rathi explains in a recent article for the Socialist Worker ("Shrinking the Big Brother state?" 05/27/2015), the "reforms" to the NSA's surveillance program are "mainly toothless."
"Despite what champions of the  USA Freedom Act claim," Rathi writes, "…these new measures are largely cosmetic, designed to quiet anger about domestic surveillance while allowing the government to continue with its spying, albeit in a slightly more palatable form."
Journalist, Glenn Greenwald concurs, writing about the Freedom Act in the Intercept when Congress first took it up last November:
There is a real question about whether the defeat of this bill is good, bad, or irrelevant. To begin with, it sought to change only one small sliver of NSA mass surveillance (domestic bulk collection of phone records under section 215 of the Patriot Act) while leaving completely unchanged the primary means of NSA mass surveillance…
Greenwald adds, sardonically:
[T]he last place one should look to impose limits on the powers of the U.S. government is… the U.S. government. Governments don't walk around trying to figure out how to limit their own power, and that's particularly true of empires.
In other words, Big Brother is still watching us. And while it has become almost obligatory to reference George Orwell when writing about warrantless wiretapping, the sheer scope and sophistication of our modern day surveillance state goes far beyond anything even he could have conceived of.
"The Party's surveillance tactics and technology are so advanced," Orwell wrote in Nineteen Eighty-Four, "that even the smallest twitch can betray a rebellious spirit." As a result, protagonist Winston Smith must crouch in a corner, out of sight of the ubiquitous telescreens, in order to write in his diary–a criminal act in the novel's dystopian world.
Those who cynically dismiss Snowden's revelations as "unsurprising," or who naively believe they have "nothing to hide," do not understand the terrifying extent of the spying program. The corporate state is currently collecting every email, text message, tweet, and phone conversation record of every citizen in the country. They can track our web searches, online banking activity, and Internet history. They can track us using our cellphones.
Indeed, the NSA's approach, in the words of former director, Gen. Keith Alexander, is as eerie as it is succinct: "Collect it all."
And the NSA's surveillance is not limited to the U.S. They have also spied on German Chancellor Angela Merkel, U.N. Secretary-General Ban Ki-moon, and participants of the 2009 Copenhagen climate change summit.
How many potential terrorist attacks has all this spying thwarted, you ask? None. Zero. Zilch. Nada.
Despite the relentless lies of both Obama and Bush administration officials, the fact is not a single terrorist plot has been foiled due to all this surveillance.
In fact, according to Greenwald in his 2014 book, No Place to Hide: Edward Snowden, the NSA, and the U.S. Surveillance State, while some of the surveillance is "ostensibly devoted to terrorism suspects… great quantities of the programs manifestly had nothing to do with national security." Rather, the documents leaked by Snowden revealed the NSA was "equally involved in economic espionage, diplomatic spying, and suspicionless surveillance aimed at entire populations" (p. 94).
In other words, the PRISM program has nothing to do with combating terrorism. It is, precisely as Orwell predicted, exclusively about power.
"The Party seeks power entirely for its own sake," the duplicitous O'Brien tells Winston when he is imprisoned and tortured in the ironically named Ministry of Love in Nineteen Eighty-Four. "We are not interested in the good of others; we are interested solely in power."
Not wealth or luxury or long life or happiness; only power, pure power. What pure power means you will understand presently… We know that no one ever seizes power with the intention of relinquishing it. Power is not a means, it is an end. One does not establish a dictatorship in order to safeguard a revolution; one makes the revolution in order to establish the dictatorship.
"The object of persecution is persecution," O'Brien continues. "The object of torture is torture. The object of power is power. Now do you begin to understand me?"
A citizenry under this sort of oppressive, omnipresent surveillance is not free. Our elites have effectively gutted the Fourth Amendment, the rule of law, and the right to privacy. We are the most spied upon, photographed, and videotaped people in human history. And until we rise up and dismantle the corporate state, Big Brother will continue to watch our every move.