Pesticide Ordinance Public Hearing
The City Council's Sustainability and Transportation Committee unanimously approved the current draft of a pesticide ordinance. The full City Council will have their first-read on Monday, November 6th, and a public hearing and vote is scheduled for Monday, November 20th.
"This is an important first step in reducing the use of pesticides in the City of Portland, which will help us safeguard the overall health of our citizens, our waterways, and our food systems," said District 2 (West End – Parkside) Councilor Spencer Thibodeau, Chair of the Sustainability and Transportation Committee.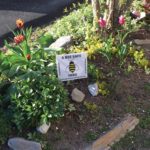 "I want to thank the Task Force and the Committee for the time they spent reviewing existing ordinances and current scientific information to make sure that we were proposing an ordinance that makes sense for Portland," said Mayor Ethan Strimling.
"As I indicated in my State of the City address back in January – and it's a stance I still firmly hold – we must enact a comprehensive, loophole-free synthetic pesticide ordinance that fully protects Portland's families, children, pets, and wildlife."
Since June, the Sustainability and Transportation Committee has been reviewing the ordinance proposed by the Pesticide and Fertilizer Task Force. In addition, they looked closely at the ordinance adopted by the City of South Portland. During the course of their work they held two public hearings and a panel discussion in order to receive input from a variety of stakeholders. They heard from lawn care companies, an expert in organic land management and concerned neighbors.
The Ordinance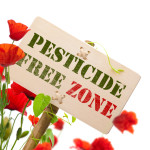 The ordinance prohibits the use of synthetic pesticides except in limited circumstances when a waiver can be obtained. The pesticide ordinance establishes a Pesticide Management Oversight Committee (the PMAC). They will develop and distribute materials designed to educate residents, businesses, and retailers about the ordinance and landscaping practices that do not require pesticides.
Also, the PMAC will be responsible for creating an annual report to the Sustainability and Transportation Committee about their education and outreach efforts. The report will also contain an analysis of data collected from licensed applicators, and any pesticide use on City property.
A subcommittee of this group will respond to requests fro waivers in situations that requires the use of a prohibited pesticide. The committee would grant waivers  only in situations that are an emergency, that threaten public health, safety, and welfare, or to control invasive species that pose a threat to the environment.
Other communities including South Portland, Ogunquit, and Tacoma Park, Maryland, currently restrict the use of synthetic pesticides.