By Cory Michaud, Seventy-Five State Street Executive Chef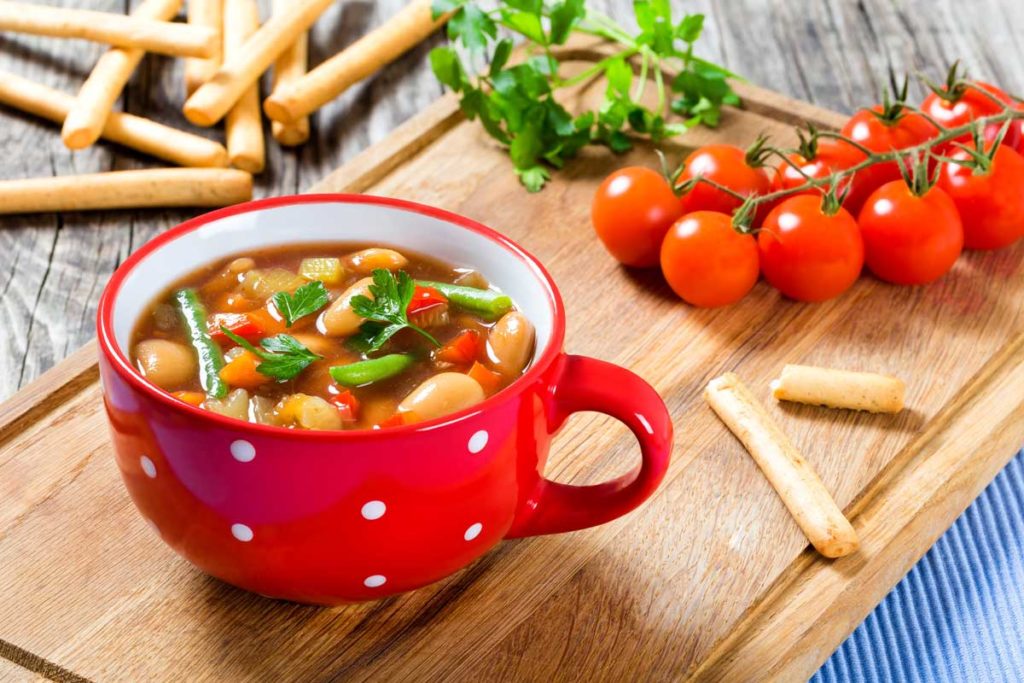 Spring is arriving, but we still have some chilly days ahead of us here in the West End. As we wait for our snowbanks to melt (and reminisce fondly on last summer's days at the beach), there's one simple way to keep warm and cozy: a nice bowl of soup!
There is something incredibly comforting about a hot bowl of a soup on a cold day. Not only are soups often high in vegetable and vitamin content, which is especially important for the health and wellness of older adults, but the steam from a piping hot serving of soup can also help clear up congestion. Plus, there's nothing better than filling the house with the aroma of a simmering, delicious soup. And if you're cooking for one, soups can be prepared once and enjoyed multiple days in a row. Soup can be labor saving as well as nutrition boosting.
Making homemade soup using fresh ingredients helps ensure that the final product contains a healthy amount of sodium, fiber, and nutrients. At Seventy Five State Street, we're proud to say that we purchase the vast majority of our food products from local purveyors, including Sysco of Northern New England, Performance Food Group of Augusta, U.S. Foods from Boston, Native Maine Produce of Westbrook, and both Oakhurst Dairy and Merrill Seafood right here in Portland.
During these weeks of "April showers," join your neighbors, the residents of Seventy Five State Street and cozy up with a hot dish of deliciousness. Here's one of our most popular soups, that's both simple to prepare and satisfying to consume. Its vegetarian, vegan, and if you omit the pasta (or use a specialty pasta) also gluten-free.
Content Provided by Seventy-Five State Street