By Tony Zeli
It's an American mantra: Bigger is better. Anti-trust law in America has privileged the idea of economies of scale, justifying anti-competitive mergers because bigger is better. The problem is, it's not true. Take the example of Covid-19 vaccination distribution and the success of the independent pharmacy.
In January, as the national chain Walgreens lagged in holding vaccination clinics at long-term care facilities in Maine, the state chose to shift more vaccine doses to independent pharmacies. Maine's CDC had nothing but kind words for the independent pharmacies that used personal connections and knowledge of their communities to get the right number of doses administered efficiently.
This isn't only true in Maine. Independents are beating the big chains at delivering vaccines in West Virginia and North Dakota, too.
These two states are at the top of the list when it comes to efficiently vaccinating their residents. How have these states managed to outperform the rest of the country? Like Maine, they turned to independent, locally owned pharmacies.
So, what's going on here?
As independent business advocate and Portland Buy Local founder Stacy Mitchell wrote in The Washington Post:
"Independent pharmacies achieve superior results not despite being small, but because they are small. It's their local ownership that makes the difference. Their decisions are guided not by the prerogatives of Wall Street but by the healthcare needs of their neighbors. Lacking top-heavy bureaucracy and rich with local knowledge and relationships, independent pharmacies possess what you might call economies of small scale. That helps explain why, in the places where they've been tapped to provide vaccinations at nursing homes, they've been able to quickly map out a plan and efficiently execute it."

-Stacy Mitchell, "Small pharmacies beat big chains at delivering vaccines. Don't look so shocked," 2/5/2021.
As Mitchell pointed out, the truth is that independent pharmacies have been doing better than the big chains all along. According to research by Consumer Reports, local pharmacies offer lower prices than the chains, with average prices at independents beating out Walgreens, Rite Aid and CVS. Also, Consumer Reports found that independent pharmacies have shorter wait times and more one-on-one consultations.
This is the success of the independent pharmacy: smaller is better. And it's not just the pharmacies.
Since the pandemic began, we've seen local businesses quickly adapt to serve our needs. Small community banks outperformed huge competitors to get PPP funds and small business loans into the community. Local farmers and food markets innovated to better reach customers during stay-at-home orders. And as local businesses struggled, they listed as their top concern not lost revenues but the health of the community.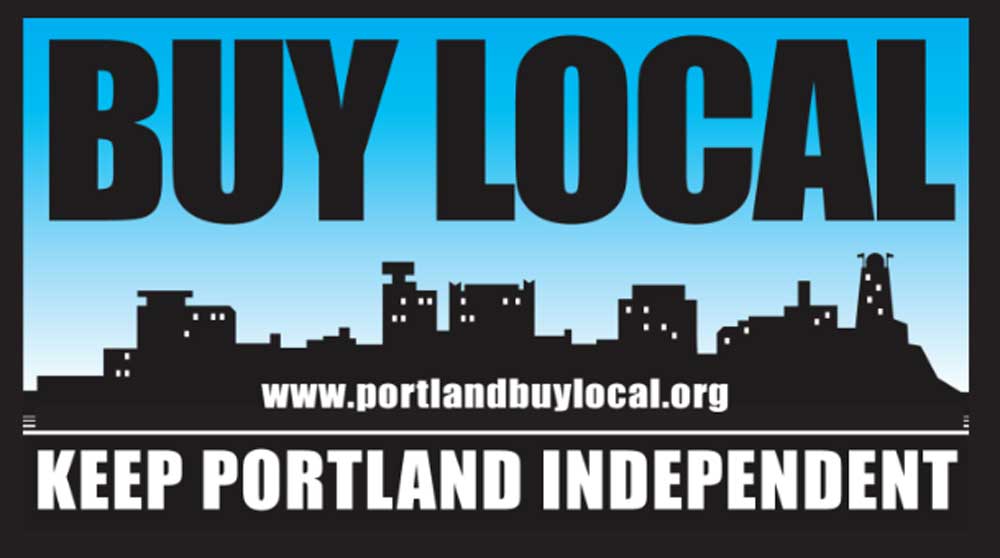 It is time to put the old saying, bigger is better to rest. The small pharmacies and other independents have shown during the worst of times that smaller is better.
Tony Zeli is publisher and editor. The West End News is a Portland Buy Local member and media partner.