By Tom Landry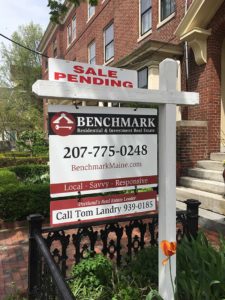 Sale prices for multi-family buildings in Greater Portland are way up. I recently compared prices from the first half of 2018 to 2017 and found South Portland multi-family sales were up 18%, Westbrook 24%, and Portland a whopping 25%.
So, what is going on and what are some of the reasons more buyers are choosing a multi-family?
A multi-family is a building with two or more separate residential units and are regularly called apartment buildings. The most common reason to buy a multi-family building is rental income, particularly if you plan to live there too. There are also tax advantages. As an investment property, you're able to write off many expenses related to the rented units. And if you decide to live there, there may be special financing options too.
Move your equity from an existing property to another with a 'Like-Kind' Exchange.
If you are selling another property, you can also avoid paying taxes on the money you make on that sale by rolling it into a new investment. These 1031 or 'Like-Kind' Exchanges are an ideal way to avoid taxes and move your equity from an existing property to another. I regularly council clients on the best way to do this and help them explore their options to avoid or reduce their capital gains tax burden.
Prices are soaring.
So, while multi-units have always been a good investment, why are local sale prices soaring now? The primary reason I'm seeing among my clients is the desire for an urban lifestyle at a more affordable price. Unlike in years past, this year the majority of Benchmark's multi-families have been purchased by owner-occupants. Portland's multi-family inventory is mostly 2-4 unit buildings, the perfect purchase for someone looking to move in-town without the expense of a single family or the shared decision-making of a condo association.
These buyers run the gamut, from first-time home owners looking for a lower monthly expense, to baby boomers downsizing from suburban single families, and urbanites relocating from high-rises and brownstones in major cities like New York or D.C. I also see some people buying multi-families just to have a private space for guests and family.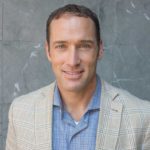 And with all the recent attention Portland is getting for its restaurant scene and quality of life, I don't see prices going down. That makes it a great time to sell your multi-family, but also a great time to get in, especially for owner occupants who will see their values increase over time, even if the cost of entry was higher than it used to be.
Tom Landry is owner of both Benchmark Residential & Investment Real Estate and CornerStone Building and Restoration. Learn more about their suite of services at www.whereyoucallhome.com.