La Vida Local: Irregular Notes on West End Life
The Watched Pot
By Rosanne Graef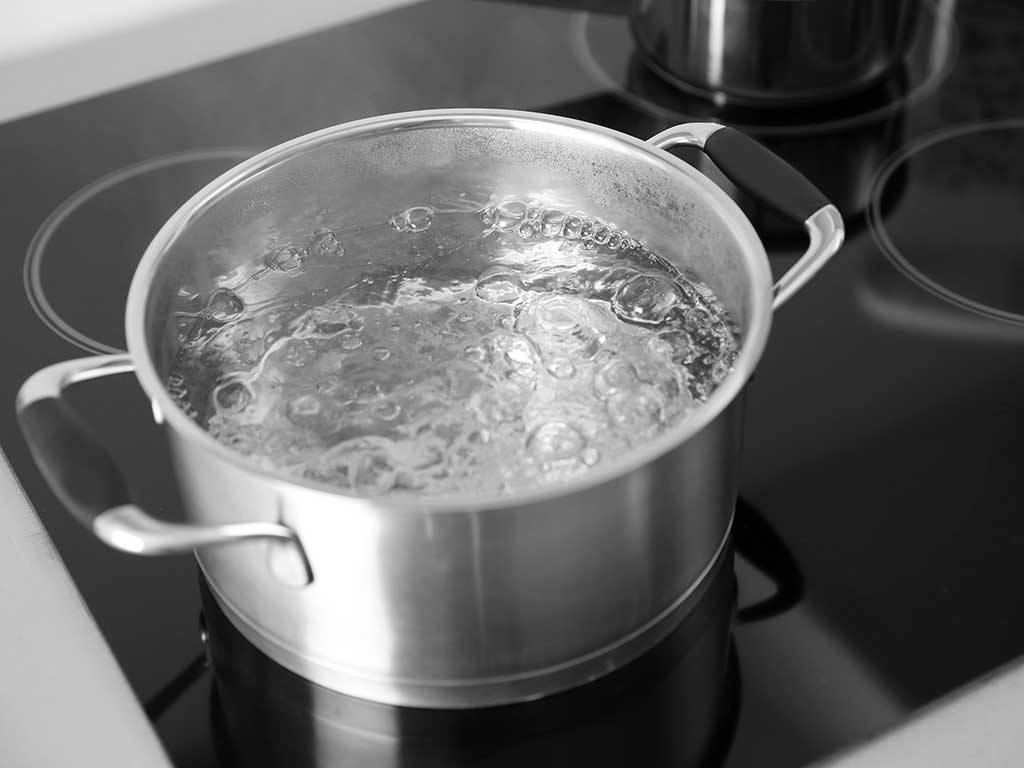 Although often attributed to Ben Franklin, the proverb "A watched pot never boils" didn't appear in Poor Richard's Almanack. Like many aphorisms, its origins are disputed. But its meaning is familiar to everyone: "time goes slowly when you're waiting for something." I'd like to consider an alternate interpretation for a moment.
Boiling over
Let's consider cooking and the consequences of not watching your pot. You all know what I'm talking about, things are bubbling along, you're adding and stirring in ingredients to your pot on the stove and then you get distracted by something or someone. Before you know it dinner's boiled over or burned on.
Let's use this cooking analogy to reflect on what many of us have been seeing, hearing, and thinking in the past weeks since the murder of George Floyd in Minneapolis. For those who came of age in the late 1960s/early 1970s, the scenes and feelings are familiar. Against the backdrop of Vietnam, our school days were punctuated by assassinations, protests, riots, campus strikes, police raids, National Guard call-ups, and political turmoil. The pot was boiling.
We made progress on some fronts during those years, namely voting rights, some civil rights, the repeal of national-origins quotas in immigration, and enactment of some environmental protections. But the ERA, LGBT rights, equal opportunity housing, education, and employment languished, and wages began to stagnate for many. Too much went back to business as usual.
Eventually gentrification, neoliberalism, welfare reform, the war on drugs, mission creep, militarization of the police, and deliberate political polarization got thrown in over the years and just kept simmering away.
Meanwhile too many of us were immersed in our careers, our families, our material selves, our passions, our bucket lists. Throw in the ultimate distraction of the Internet and you get a society that's not watching the pot. In other words, a society of people who are not paying sufficient attention, not seeing what's really happening in the lives of our neighbors and our fellow companions on this earth.
One reads and hears that this time feels different…
Let's hope so. We need more than commissions, statements, and pledges from corporations, businesses, non-profits, and individuals. We all need to pay attention and act against the injustices that we see and educate ourselves on those we're not seeing because they're being done behind closed doors and in spurious ways. All those things that we need to address before they bubble up and boil over.
For years the mission statement of the YWCA has been "…eliminating racism, empowering women and promoting peace, justice, freedom and dignity for all." Even though Portland's YWCA doesn't exist anymore, that's a personal mission statement that anyone can take as their own.
In an interview with The Washington Post, Rapper Michael "Killer Mike" Render summed up the how-to this way:
"Shop Local, Support the Little Guy, Vote, Organize that Vote, and have some demands that come with that organization. Plot, plan, strategize, organize, and mobilize."

Michael "Killer Mike" Render
Pay attention and watch that pot.
---
Rosanne Graef is a West End resident. Readers may reach her by email at lavidalocalwen@gmail.com.