School Bond Options and How State Funding Works
by Tony Zeli
There has been plenty of hoopla around the school bond. And no wonder. It would cost taxpayers a lot of money, raising taxes an estimated three percent over a 26-year payment period. A small price to pay, according to some who want to see the bond passed.
For instance, Mayor Ethan Strimling, who supports the bond, frames the costs this way. He says the bond would cost the average taxpayer $8.67 per month. That doesn't seem to be much to rebuild four schools. It's all in the math…
The Process So Far
Originally brought forth by the School Board, the goal of the school bond is to fund major renovations at four of Portland's eleven elementary schools. After years of efforts and debate, the School Board voted six to two for a $70 million bond in June 2016.
"It's been such a tough fight," says District Two School Board Member Holly Seeliger. She says the process to get these four schools improved has been on the agenda since she first got elected five years ago.
The City Council's Finance Committee later adjusted the cost of the bond down from $70 million. By March of this year, the sum had seemed to settle at a little over $64 million.
The $64 million bond would fund such things as a new gym and cafeteria at Presumpscot Elementary in East Deering, upgraded plumbing and electrical at Lyseth in North Deering, acoustic and lighting upgrades at Reiche in the West End, and ADA compliance at Longfellow in Deering Center. This is just a small sampling of the needed improvements covered by the bond.
Ultimately, the bond must go to ballot and be approved by Portland voters. To get on the ballot, seven of nine City Councilors must approve. As of print, only six have said yea.
Councilors Nick Mavodones, Jill Duson and Belinda Ray want to save taxpayers money. They say that the city can apply for and receive funding from the state to cover many of the projects in the $64 million bond.
The Compromise(s)
Councilors Mavodones and Duson have sponsored a school bond compromise. They want to bond about $32 million to fix only Presumpscot and Lyseth. Their proposal leaves out Reiche and Longfellow because these two schools are the most likely to get state funding in the future.
Meanwhile, Councilor Ray has submitted her own plan for a $24 million bond that would renovate Lyseth, but only include minor improvements at the other three elementary schools. Also, her bond would include improvements at still other schools, such as Deering High and King Middle.
Her plan, like the Mavodones-Duson compromise, relies on state funding to pay for other needed improvements.
But what does that mean? Are Reiche and Longfellow destined for state funding?
By no means. It is a lengthy, competitive bureaucratic process that determines the state's funding priority list. And the ultimate decision-makers are the state Board of Education, made up of nine members appointed by the Governor.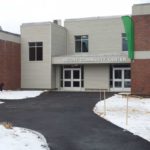 Reiche and Longfellow recently placed second and third respectively on the state funding list, but neither received funding. Nor does placing second and third during one funding cycle mean that Reiche and Longfellow will finish first and second in the next cycle.
As such, District Two City Councilor Spencer Thibodeau says he will not rely on state funding and is supporting the $64 million bond.
"I don't want to see us continue down the track of (Reiche and Longfellow) being second or third on the list and not getting funding," says Thibodeau.
Board Member Holly Seeliger agrees. "I don't think we should move forward thinking that we'll get state funding," says Seeliger.
State Funding Process Step-By-Step
The Maine Department of Education has a Major Capital School Construction Program. School districts identify needs and apply to the program. Already, the application process has begun for the next funding cycle with a deadline on April 14th.
The application asks for a summary of long-range facilities planning, a ten-year enrollment analysis, and analysis on how funding would affect educational programs. Also, it asks if the district is considering consolidation plans, and asks what is the district's educational philosophy… Basically, all kinds of factors are considered, some objective and some subjective.
A team of administrators from the Department of Education reviews and scores the applications from hundreds of districts across the state. They make site visits and rate each potential project. Ratings are done from a matrix adopted by the State Board of Education.
The Department then produces a priority list in decreasing order from the project with the greatest need. Then the State Board of Education funds as many projects as possible from available funds.
Notification of who makes the next cut will be known in March or April 2018. Councilors Mavodones, Duson and Ray are banking that Reiche and Longfellow will be high on the list and receive funding.
So Many Options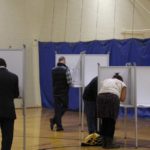 It is possible that the November 2017 ballot will feature not one, but two or three competing school bond measures. If that happens, the bond that receives the largest vote total will be the winner – even if all options receive over fifty-percent of the vote. Only one can pass. And no, there will be no ranked choice voting like there is for the mayor. The City Charter does not allow for it.
"I think (multiple bonds) will confuse voters," says Board Member Seeliger. That is why she urges a vote for the $64 million bond.
"When discussing which school is in the worst condition… time and time again Reiche comes up as the most in need of renovation," says Councilor Thibodeau. As such, he believes it is time to act locally and pass the $64 million bond to renovate all four elementary schools.
"Let me be clear," says Thibodeau, "I'm voting no to 32 and yes to 64. And I encourage others to join to me."