City to Host Annual District Meetings
Mayor, City Councilors, and City staff will be available to discuss neighborhood issues
The City's annual district meetings will be held throughout the city in November. The Mayor, City Councilors, and City staff will be available to discuss neighborhood issues and answer questions from the public. These meetings are the public's opportunity to meet their district councilor, the Mayor, and representatives from the various departments within the city. Any newly elected officials will be invited to attend.
District 1 (East End, Old Port, Munjoy Hill)
Wednesday, November 16, 2016 at 6:30 PM
East End Community School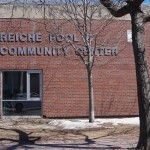 District 2 (West End, Parkside, St. John Valley, USM)
Tuesday, November 15, 2016 at 6:30 PM
Reiche Community Center
District 3 (Libbytown, Rosemont, Stroudwater)
Tuesday, November 29, 2016 at 6:30 PM
Italian Heritage Center
District 4 (Back Bay, East Deering)
Wednesday, November 30, 2016 at 6:30 PM
Presumpscot Elementary School
District 5 (North Deering, Riverton)
Monday, November 14, 2016 at 6:30 PM
Riverton School & Community Center
For more information, visit portlandmaine.gov/1355/Annual-District-Meetings.
City Hosts Comp Plan Community Forum
11.12 | Rines Auditorium, Portland Public Library | 2 p.m.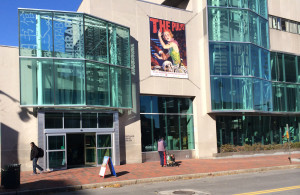 The City Planning Division will host a community forum on the City's new Comprehensive Plan on Saturday, November 12th at 2 p.m. at the Portland Public Library's Rines Auditorium, 5 Monument Way. City planners are calling on the public to help shape a vision for Portland's future by attending and sharing ideas.
The Comprehensive Plan is a long-range plan policy document that establishes a vision for the city for the coming decade. As such, it addresses topics like historic resources, housing, transportation, natural resources, open space, the economy and more.
Come hear preliminary goals and recommendations of the plan, and tell city planners what you think.
Questions or comments about the plan can be sent to Christine Grimando, Senior Planner, at cdg@portlandmaine.gov or 207-874-8608. More information can be found at portlandmaine.gov/1579/Comprehensive-Plan-2015.