What You Need to Know After a Winter Storm
by Tony Zeli
Winter storm conditions can get overwhelming quickly. For Portland residents, here is the information you need to help keep yourself and your neighbors safe and moving this winter season.
SNOW REMOVAL – WHO IS RESPONSIBLE FOR WHAT
City crews plow more than 560 miles of road and more than 100 miles of sidewalks. Those sidewalks are mostly downtown and along major arterials. For a map of sidewalks that are cleared by City crews, visit portlandmaine.gov/1422/winter-sidewalks.
Usually, crews start plowing after two inches of snow falls, but major roads and dangerous hills and intersections are often treated beforehand.
All residential property owners are required to remove snow from the sidewalk abutting their property. The sidewalks must be cleared within 24 hours after the City has finished its snow removal operations. For commercial property owners, it must be done within 12 hours after the storm.
A clear sidewalk is defined in City Code.
A minimum of four feet is required to be clear of snow and treated for ice on all public sidewalks and sidewalk access ramps.
If you need sand and salt, the City has some for you!
The residential sand and salt pile is open to all residents (not contractors). You can take up to two 5-gallon buckets at a time. This year the sand and salt pile will be located at the Little League parking lot at Payson Park.
PARKING BANS – HOW TO GET OUT OF IMPOUND
First, let's be straight with each other. No one likes getting their car towed. But, we also like it when the plow trucks can get through and clear our streets. So, let's work together this year.
If you are able, park off-street during storms. Allow the crews to do their job and emergency vehicles to get through.
If you must park on the street, park as close to the snowbank as possible. If the street is impassable for an emergency vehicle, the vehicle will be towed.
The City can call a city-wide parking ban, a peninsula ban that covers the entire peninsula, or a yellow zone ban that covers the downtown district. Stay informed. View alerts on the City's website, Twitter or Facebook. Or sign up to receive email and text message notices via the website's Notify Me feature.
You can call the parking ban hotline at 207-879-0300 or check the Time and Temperature building. The City warns us, though, that due to the age of the Time & Temp building's sign, it is not the most reliable source.
Assume that any vehicle left on the street during a parking ban will be towed! Only cash, VISA, MasterCard, or Discover Card will be accepted to get your car back. No checks.
If towed, call the snow impoundment lot at 207-774-3025.
HELP OTHERS –  A FEW SUGGESTIONS
Consider helping your neighbors who are physically unable to clear their sidewalks. Elderly and disabled residents who need help with removing snow from sidewalks should contact the City's Elder Services Department at 207-541-6620.
Also, help the Fire Department by keeping fire hydrants clear of snow and ice.
And by clearing the catch basins and storm drains around your property, you can help prevent pooling water once the snow melts. This helps everyone on your street.
One more way to help, consider becoming a volunteer for the Adopt-A-Stop program. Volunteers work to ensure that bus stops are kept clear for all.
Resources
Customer service hotline: Call 207-874-8493. This number is operational during winter months 24/7.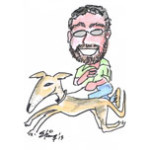 Sidewalk plowing concerns: Please call 207-874-8793.
Additional winter operations tips and reminders can be found here.
Tony Zeli
Tony is Publisher and Editor of the West End News and a Portland resident.