POLICE BEAT
17 Arrested in Undercover Prostitution Operations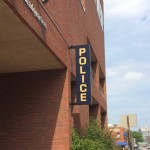 After police ran a successful undercover prostitution sting operation in the West End this past August that led to the arrest of four Johns, they returned to the streets in November. Portland police made seventeen arrests in two separate undercover prostitution operations.
Police arrested six men in the first undercover prostitution operation on November 4th. Police charged each suspect with Engaging a Prostitute, a Class E crime. The operation targeted men who solicited an undercover female police officer seeking sex in exchange for money. The arrests occurred between 11:00 a.m and 3:30 p.m. in the West End neighborhood along Congress Street between State Street and Weymouth Street.
Then on November 18th, Police arrested and charged eleven more men. Again, the police targeted men who solicited an undercover female police officer. This time the operation occurred at an unnamed Portland hotel between 11 a.m. and 4 p.m.
The Portland Police Department states that these street operations were designed to target the demand side of prostitution, meaning the "John" or patron in the sex for money scheme. Furthermore, it is widely recognized that Johns are the driving force in human sex trafficking. In other words, Johns supply the money that drives the illegal industry.
The following individuals were arrested on November 4th around Congress Street between State and Weymouth Streets:
Gael Binguila, 24 years old, of Portland
Joseph Ellis, 31 years old, of Scarborough
Noel Suru, 37 years old, of Portland
Mohamed Obsieh, 66 years old, of Portland
Peter Adamen, 56 years old, of Turner
Edward Zinc, 81 years old, of Yarmouth
The following individuals were arrested on November 18th at a Portland hotel:
Andrew Doolittle, 29 years old, of Belgrade, ME
Roderick Dewar, 41 years old, of West Newbury, MA
William Schulz, 64 years old, of Portland, ME
Gregory Gould, 58 years old, of Portland, ME
Ronald Marcotte, 71 years old, of New Gloucester, ME
Brian Giddinge, 27 years old, of Fort Lauderdale, FL
Alec Cunningham, 26 years old, of Long Island, ME
Benjamin Maxfield, 40 years old, of Parsonfield, ME
Daniel Levine, 34 years old, of Portland, ME
Ronald Tustin, 56 years old, of Yarmouth, ME
Cameron Leblanc, 25 years old, of Kennebunk, ME
Massachusetts Man Fires Semi-Automatic Handgun in Old Port
Police arrested a 25-year-old Massachusetts man after he fired at least three rounds from a semi-automatic handgun in the Old Port. The shots occurred after a dispute that took place in the area of Silver Street and Commercial Street on November 10th, at 11:30 p.m. Ultimately, no one was struck by these bullets. Also, police did not find any sign of property damage.
Noor Mohamed of Roxbury, Massachusetts, is facing charges of reckless conduct with a dangerous weapon, possession of a firearm by a prohibited person, unauthorized use of property, operating under the influence and operating without a license.
Mohamed was driving down Silver Street when he stopped the vehicle and got into an altercation with a group of unidentified males. Later, witnesses heard someone yell that the man had a gun. The men ran towards Commercial Street, and then they heard gunshots.
Mohamed fled the wrong way on Silver Street striking a curb and damaging the vehicle. Quickly, witnesses pointed out Mohamed to an officer as he was walking away from the car. As such, police were able to arrest Noor Mohamed without incident.
A companion of Noor Mohamed's owned the vehicle that he crashed. And he did not have permission to drive it. Later, Police found shell casing on Silver Street, but they were unable to recover the firearm that was used in the incident. And so, police continue to investigate.
Pedestrian Severely Injured by Motor Vehicle
On November 1st at 8:29 a.m., police responded to a serious motor vehicle accident on the inbound lanes of Forest Avenue by the I-295 South on-ramp. Twenty-three-year-old Brittany Weston of Portland was struck by a 2003 Chrysler Town and Country minivan as she crossed Forest Avenue. She was not in a crosswalk.
Lukas Rosov of Portland (35 years old) was driving the minivan. And he was not injured.
First responders transported Brittany Weston to Maine Medical Center. She had life threatening injuries.
Police continue to investigate the accident.
Three Ways to Submit Your Tip
Contact Portland Police at 874-8575.
Text the keyword "GOTCHA" plus the tip message to 274637 (CRIMES).
Go to portland-police.com and click "Submit an Anonymous Crime Tip."