We Print the NEWS so You Don't Have To!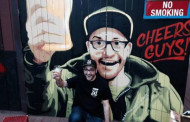 Hi folks, some of you may already know me from my column with The Portland Sun, my blog for the Bangor Daily News, my (failed) city council run last y... Read more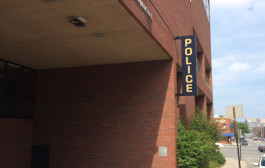 A Portland policeman has been sued by the ACLU of Maine in the case of a couple who were arrested while attempting to record a police action in the city. The arrest of a Bar Harbor couple for obse... Read more
There is good news and bad news on the effort to raise the minimum wage in Portland. The good news i... Read more
The concrete plaza in the heart of Portland's Art District has been scheduled for a facelift for alm... Read more



style="display:inline-block;width:300px;height:250px"
data-ad-client="ca-pub-9916025692294749"
data-ad-slot="7033769116">

THE DAILY DUMPSTER
WHERE WE THROW ALL THE STUFF
WE DON'T KNOW WHAT TO DO WITH.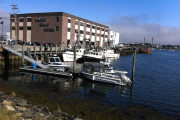 East Enders Steve and Gemma think they can bottle some of this fall weather and sell it in January…Valet parking guys in front of Zapoteca giving out free doggie treats…Yankee fans at Rivalries rooting for the Red Sox to help them in their playoff drive…Big birthday par... Read more