The NEW West End NEWS is HERE!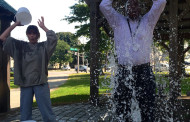 The Ice Bucket Challenge has arrived in Portland. Superintendent Emmanuel Caulk challenged Mayor Michael Brennan, Maine Senate President Justin Alfond... Read more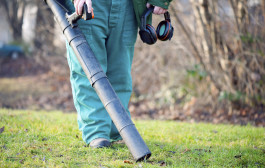 Citing concerns from noise and dust, to clogged sewers and air pollution, some West End residents are asking for a citywide ban on leaf blowers. At the September 10th meeting of the West End Neighborh... Read more
There is good news and bad news on the effort to raise the minimum wage in Portland. The good news i... Read more
The concrete plaza in the heart of Portland's Art District has been scheduled for a facelift for alm... Read more



style="display:inline-block;width:300px;height:250px"
data-ad-client="ca-pub-9916025692294749"
data-ad-slot="7033769116">

THE DAILY DUMPSTER
WHERE WE THROW ALL THE STUFF
WE DON'T KNOW WHAT TO DO WITH.
East Enders Steve and Gemma think they can bottle some of this fall weather and sell it in January…Valet parking guys in front of Zapoteca giving out free doggie treats…Yankee fans at Rivalries rooting for the Red Sox to help them in their playoff drive…Big birthday par... Read more